This is a guest post by  Jo Guzman of make-a-web-site.com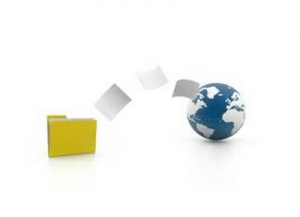 Migrating a website, for whatever reason, can really hurt the overall SEO efforts of your previous site. There are plenty of different ways to minimize the damage and optimize your new website for better SEO; there are just a few things to understand first. Here, we will cover the main aspects of a website migration and how to minimize the damage to your current traffic.
Plan the Migration
First and foremost, you should understand that there are many different migration reasons and techniques. For example, you might only be changing your hosting company but keeping the same domain, structure, and URLS…  or you might be changing everything. The more changes that are done, the more risk you have at losing more traffic. The important part of the migration is to understand why it is necessary and what your objectives are.
Most of the time, your SEO goals when doing a migration is to minimize traffic loss and ranking drops. No matter what, be prepared to see some stats drop right away, even though they might not be forever. Almost all migrations see drops in traffic and rankings for at least a little amount of time.
Once you understand exactly what type of migration you are doing, it is time to plan the date and time. You should try and complete the migration when there is as little traffic as possible. Usually the middle of the night is the best time, but if you are an international business, that might not be the case. In any case, the less people interacting with your site during the migration, the better.
Redirecting
If you decided to change the domain name and URLs, you are going to have to redirect all of your old pages to the new ones. This is recommended to be done manually to ensure that no errors are made, but you can also use an automated service if you have an extremely large website.
There are 2 main types of redirects: 301 and 302. 301 redirects are permanent and usually pass on a lot of the link juice from the old page. 302 redirects are just considered temporary and are not recommended due to search engines treating them inconsistently; 302's pass nothing beneficial to the new page. Since this is a permanent migration, 301 should be your choice. It is important to remember to redirect every single page that you have from your old site to the new one because leaving any out might lower your new site's authority.
Optimizing the New Site
If your migration includes a redesigned site or anything that could have changed its optimization, it is important to re-optimize it and then test the new site. Errors happen all of the time, so testing out the new site should be done right away. Check the spider's crawl access, the sitemap URLs, fix broken links, check all of the redirects, and resolve any type of duplicate content problems. This should all be done prior to the website going live.
Once the site does go live, you should notify Google through Webmaster Tools. This will help them keep informed of exactly what's going on, to help your SEO efforts take effect as soon as possible. Once it is live you will most likely find more errors so it is important to monitor the site for an extended amount of time and fix anything as soon as possible.
Measure Performances
As an SEO specialist, you should understand the importance of recording and reviewing statistics. At this point you will want to keep an eye on all SEO aspects and see how much traffic is coming in as well as where it is coming from. Unfortunately, you will probably not be too happy with the migration at first due to the ranking drops, but over time they should get better. By optimizing the site and keeping Google informed, your site shouldn't take long to regain the authority again.