I finally reply to some blog comments
I'm a busy guy, like many people, and I have not had time to reply to – or even allow – some comments that have been cluttering up my WordPress admin panel. This is, of course, very bad form. So I'll take this time to reply to some very friendly – often very thankful! – people. I love all the amazingly excellent comments people submit to my site. Really, I do.
Here goes.
Hellen Domingue wrote to me a while back to say, "I must say that by and large I am really happy with this web site. After reading your post I can tell you are educated about your writing. Looking forward to future posts. Thanks!"
Why thank you, Hellen. I'm glad my website makes you really happy. It makes me happy, too. But I've posted lots since the post you commented on and you have not returned once. Is everything alright? Because I was looking forward to more of your pointlessly effusive, amazingly valuable comments.
Someone with the terribly unfortunate name of Viagra wrote: "Hello thanks for this tips viagra"
Um, Viagra, ever thought of changing your name to something less embarrassing? You must get teased about that a lot. Or is that a stage name – like Madonna or Beyonce? If so, you may want to rethink.
Or wait, are you calling me Viagra?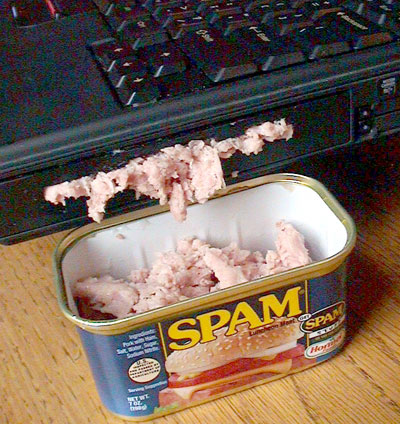 Another commenter, Best Registry Cleaner, said about SEO Successes in Recent Months: "thanks for this great post wow… it's very wonderful"
Thank you, Best Registry Cleaner. However, I have to say that your comment was not all that wonderful.
There are so many more, and I really don't have time to reply to everyone. Just a couple, though.
How to Get Pregnant wrote to say "Thank you for this useful information.I will share it with my friends.I have done bookmarked it."
Thank you for writing, How to Get Pregnant. Since we are talking like yokels… I've done deleted your comment.
And by the way, How to get pregnant? Really? Don't they teach that in elementary school now?
Finally, Cheap mbt shoes wrote to me a while back, to say, "I like that you think. Thank you for share very."
Thanks for writing, Cheap! I like that you comment (Now go get lost very).
Comment spammers, please leave your stupid comments below. Since this post is about stupid comment spam…. i am going surely allow your comment idea is very good.and i will truly link to your very interesting blog post and to bookmark your nice website for good information future!
P.S. Legitimate comments are always welcome!