Two Reasons Business Can't Neglect SMS Marketing
NOTE: This is a guest post, a first for this blog.  SMS Marketing is an interesting little corner of the world of inbound marketing.
By Jawad Khan
SMS (Short Messaging Service) has proven to be one of the most widely used communication and marketing media for top brands to promote new products or keep in touch with customers. You can even see SMS marketing being used by politicians to mass communicate with voters during elections. Obama used SMS Marketing for the first time in the 2008 election an
d this trend has gained huge popularity in 2012. Other big events also use SMS coverage, including the Olympics and American Idol. Top banks and B2B companies are using SMS Marketing for communication with customers.
SMS Marketing reaches entirely new prospects and customers with great ease. However, this does not mean that SMS Marketing is an ideal method for every campaign with any demographic in any niche. Before sending bulk SMS messages you need to analyze whether your potential customers really want to receive your message or not, and whether your message is accurate and informative or not.
Two big reasons you can't neglect SMS Marketing:
1. Personal Connection with Receiver: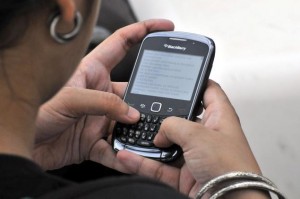 If you ask a group of people whether they would like to give their mobile number to some marketer most of them would ask why that message cannot be delivered using email. But ask them if they would like to receive messages about their favorite sports news and you will see a significant increase in interest.
SMS Marketing works well when you tell people beforehand that you are going to send messages on a specific topic and then keep your promise. Avoid sending them blatant advertisements. If the user knows that you are going to send marketing messages on a specified topic, and he/she agrees to give you his/her mobile number, he/she will become a loyal customer. You will see a great response rate by having a database of such loyal customers.
2. Quick Movers Advantage:

Experts stated that Obama's text message campaign in 2008 was the most successful mobile campaign to date, a benchmark for marketers around the globe. If email had been used instead of SMS, there would be much less response. Obama's VP Pick campaign not only grabbed the attention of the receivers but also created a buzz amongst marketers and media professionals.
Top marketers understand and appreciate the fact that only those SMS messages work that are sent on an urgent basis and require quick response from the subscribers. Campaigns with no urgency receive a mediocre response rate but those that are time sensitive and urgent in nature get a much better and quicker response.
It is correct that not all business requires SMS Marketing to promote their product or services, but all businesses should at least use SMS Marketing to increase engagement with existing customers, to increase customer loyalty and ultimately increase returning sales for your business.
Guest Author:
Jawad Khan is a Marketing Manager for multinational IT Company in Dubai, UAE. He loves to write about SMS Marketing, Web Design, SEO, SEM, Online Business, and Affiliate Marketing.